CD Coils Springs are unique, being supplied only packed bagged together in factory matched quality pairs. CD Coil Springs are manufactured to original equipment quality ISO and TUV standards using the latest oe-specification spring steel and benefit from advanced protection coatings against corrosion.
The CD Coil Springs range features over 230 references providing 100% coverage of all popular modern front and rear applications.
CD recommend replacing coil springs in pairs. As safety critical items they should always be fitted as a pair.
CD Coil Springs are featured in the July/August 2018 issue of Professional Motor Factor magazine. CD Coil Springs were proudly introduced at the UK's first Automechanika exhibition, at the NEC in Birmingham in June 2016.
---
Factory matched quality pairs
OE matching standards (ISO9001, ISO14001, ISO/TS16949)
Latest oe-specification steel
Advanced protection coatings
Autocat+ Enhanced Data V8 Compliant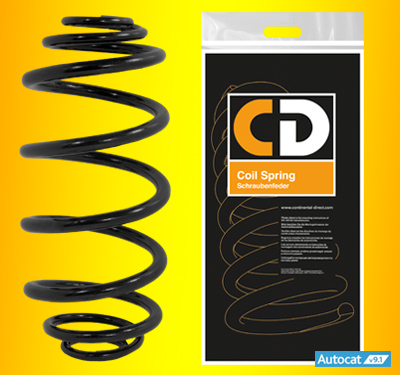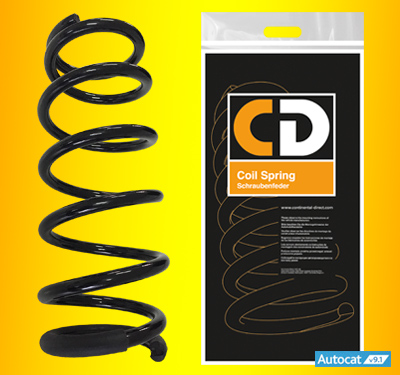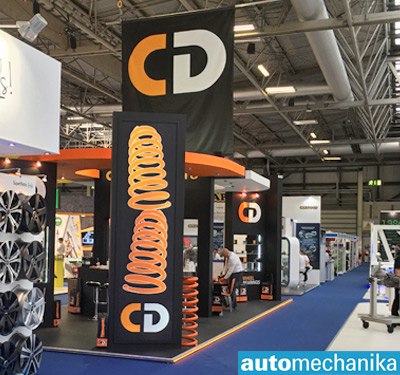 About CD Coil Springs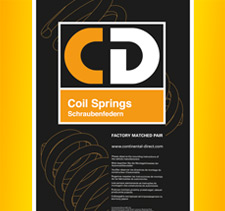 "CD Coil Springs are a unique option for the aftermarket," says Jason Noon, CD Product Manager. "They are only supplied bagged together in matching quality pairs. As safety critical items they should always be fitted as a pair."
"The quality of the springs meant getting the packing bag right was crucial," says Jason. "We're really pleased with the result, ensuring safe handling, protection of the springs and also a reduction in packaging waste."
CD Coil Springs complement CD Shock Absorbers and CD Strut Top Mounts.