One Size Universal Stretch
Covering the majority of outer fitments for European & Asian passenger cars.
Eleven Sizes Universal Stretch
Covering all popular European and Asian passenger cars and light commercials.
Containing 1 x Boot, 2 x Stainless steel ties, Knife, Glue, Gloves and Grease sachet.
Click® and SuperClick® Universal Boot Kits
Patent designed boot kits in 2 sizes, one for passenger cars and one for commercials. Covering almost 100% of the European and Asian market for cars, SUVs, 4x4 and commercial vehicles.
For manual and power steering racks.
---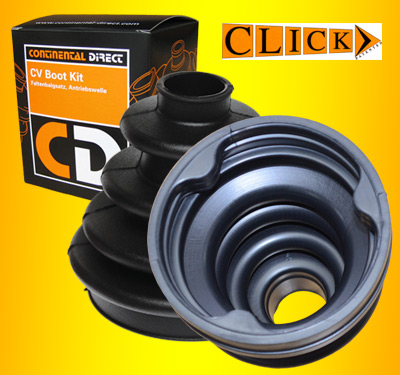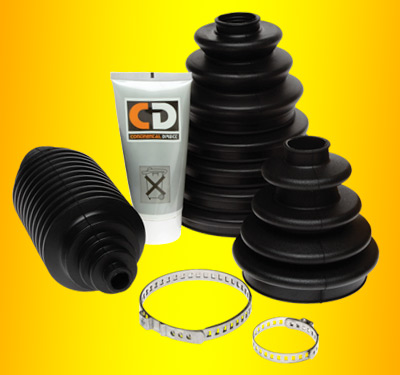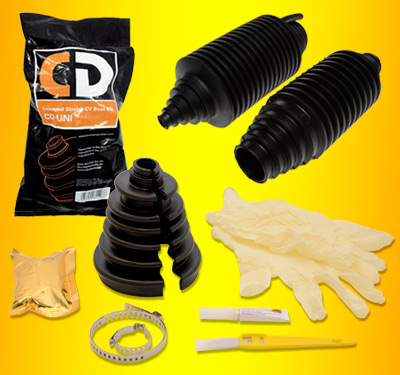 CD CV Boot Kits
CD CV Boot kits were featured in an article discussing universal boots, vehicle specific boots and trilobal boots in Professional Motor Factor magazine in February 2019.